Outstanding Scholar Award
Main Content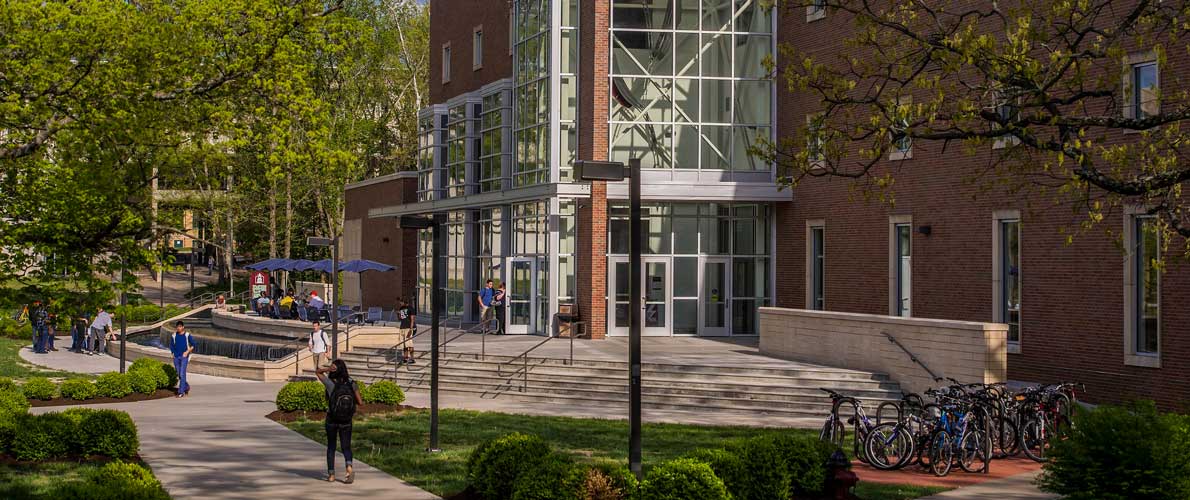 Scholar Excellence Award
To recognize and promote outstanding scholarly research and creative endeavors.
Scholar Excellence Award Nomination Guidelines and Deadline information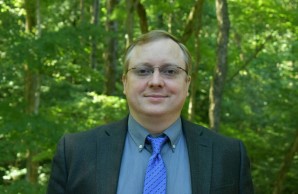 2020: Boyd Goodson, College of Science
---
2019: Sukesh R. Bhaumik, School of Medicine
---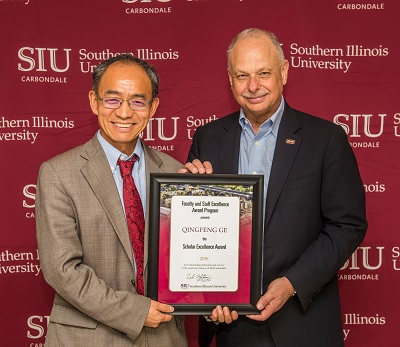 2018: Qingfeng Ge, College of Science
---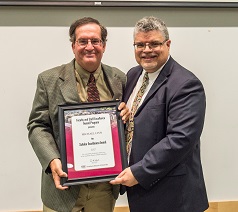 2017: Michael Lydy, College of Science
---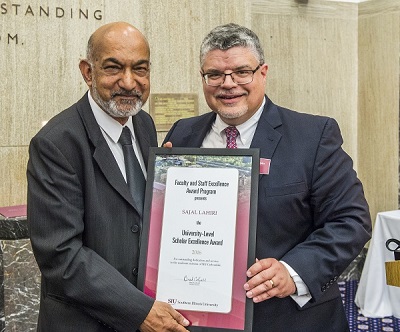 2016: Sajal Lahiri, Department of Economics
---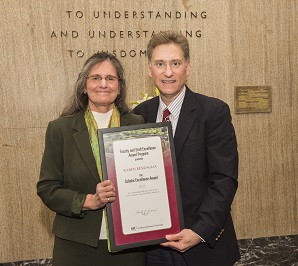 2015: Karen Renzaglia, College of Science
---
2014: Kathleen C.M. Campbell, professor and director of audiology research in the Division of Otolaryngology, Department of Surgery at the SIU School of Medicine, is "undoubtedly one of the most meticulous, dedicated and prolific scholars in her field," writes Dr. Michael W. Neumeister, professor and chair of the surgery department.
Campbell, who earned the SIU's 2012 Inventor of the Year Award, is the first person in SIU history to move a drug she has patented at SIU into FDA-approved Phase 3 clinical trials, Neumeister writes.
She is principal investigator for a five-year project involving the final stages of research for an SIU School of Medicine patented drug aimed at preventing noise-induced hearing loss.  In September 2013, the medical school announced a $2.5 million grant from the U.S. Department of Defense will support a Phase 3 clinical trial to determine if D-methionine can prevent noise-induced hearing loss in soldiers.  Campbell is the inventor of the D-met drug.
"Her work will have a significant impact on the quality of life for many patients around the world who have been exposed to high noise levels, such as troops in the military, and may improve the quality of life for patients receiving chemotherapy or radiation therapy for cancer or receiving intravenous antibiotics for moderate to severe infections," Neumeister writes.
Martin D. Slade and Carrie A. Redlich of the Yale School of Medicine write that Campbell, an internationally renowned scholar, "has been, and continues to be, a pioneer in the quest to prevent hearing loss, a condition that affects almost 30 million Americans alone."
Campbell joined the School of Medicine faculty in 1989. She has served as principal investigator for more than 60 state and federal research grants focused primarily on ototoxicity and otoprotective agents. She is the author of "Essential Audiology for Physicians" and the author-editor of "Pharmacology and Ototoxicity for Audiologists," a required text in most audiology doctoral programs.
---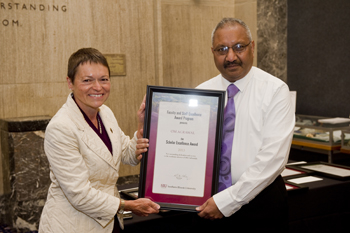 2013: Om Prakash Agrawal, a professor in the mechanical engineering and energy processes department in the College of Engineering, is an "internationally recognized eminent scholar" in the areas of flexible multibody dynamics, and fractional derivatives and their application to dynamic systems, writes Kambiz Farhang, a professor in the Department of Mechanical Energy and Energy Processes.  Farhang describes Agrawal's development in automated formulations as "a pioneering work with transformative impact in many engineering disciplines," including computer-aided design of mechanical systems, aerospace, robotics and mechanisms.  And his research over the last 12 years in the area of fractional derivatives "has been monumental and will continue to be cited for years and perhaps centuries," Farhang writes. He notes that almost all books published recently involving fractional calculus cited Agrawal's work.
Agrawal joined SIU Carbondale in 1985, and among his many honors is the College-Level Outstanding Scholar in 2007.  His scholarly work includes more than 70 archival journal papers, along with numerous conference proceeding papers and book chapters.  He has also been involved with more than $1.4 million in funded research projects. Frequently invited to deliver keynote speeches, Agrawal was the guest of honor at the National Workshop on Applications of Fractional Calculus in Engineering at the Indian Institute of Technology in March 2012.
---
2012:Theodore R. Weeks, a professor in the history department in the College of Liberal Arts, is a "remarkably productive scholar whose work has international implications as well as international impact," writes former Dean Alan Vaux and David DiLalla, an associate professor in clinical psychology and associate dean. Weeks' research interests include anti-Semitism, ethic relations and assimilation, and national movements in East Central Europe and Russia. Among his many honors is a Fulbright Distinguished Chair at the University of Warsaw in Poland from September 2008 to July 2009, and the 2009 Outstanding Scholar award from the College of Liberal Arts.
---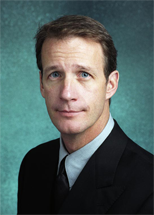 2011: Dr. Michael W. Neumeister, professor and division chair of plastic surgery at SIU School of Medicine, for his outstanding contributions to his field. Neumeister is director of both the Regional Burn Unit and Wound Care Center at Memorial Medical Center, Springfield. He serves as medical director at Baylis-Outpatient Surgery Center there, as well. He also is vice chair of plastic surgery at St. John's Hospital, Springfield.
---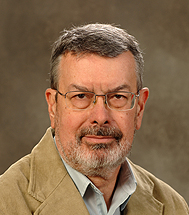 2010: Dale H. Vitt is a professor of plant biology in the College of Science. He joined the faculty in 2000 and was named the College of Science?s Outstanding Scholar in 2008. He has brought more than $5 million in outside research money to SIUC during his tenure. A Missouri native, Vitt earned his Bachelor of Science degree in botany in 1967 at Southeast Missouri State University. He earned his Master of Science degree in 1968 at the University of Michigan and his doctorate in 1970 there, as well.
---
All information was current at the time of the award.
---
University Level Scholar Excellence 2000 - 2009
University Level Scholar Excellence 1990 - 1999
University Level Scholar Excellence 1985 - 1989