University-Level Staff Excellence Awards
Main Content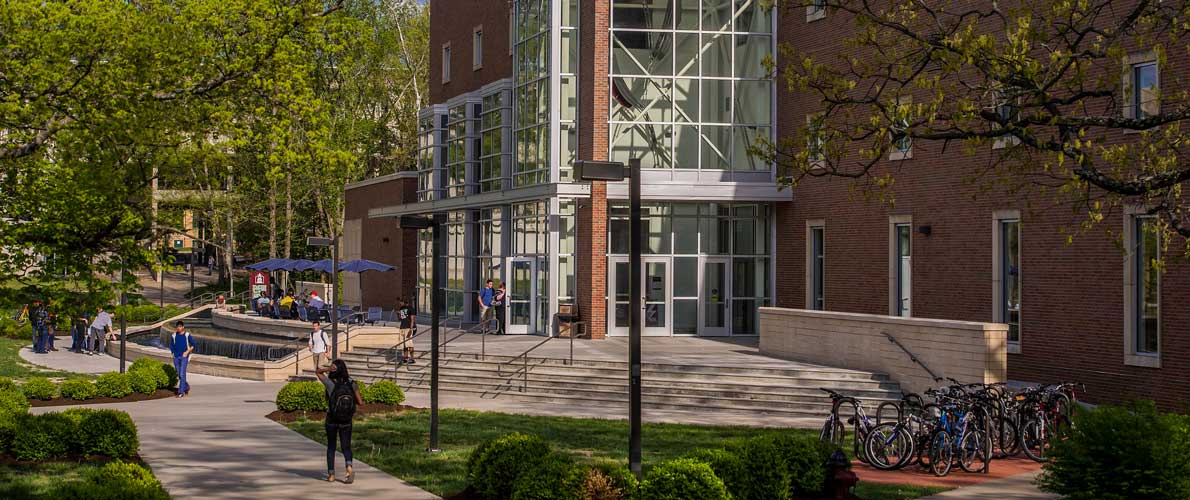 2014: Zenetta McDaniel Coleman, Associate Director of the University Honors Program, is actively engaged with faculty, staff and students, and her commitment to SIU students goes "far beyond expectations outlined in any job description," writes nominator Carolin Harvey.
A two-degree SIU graduate and Carbondale native, Coleman, affectionately known as "Mama Z," mentors students, has advised several registered student organizations, and established two private scholarships in memory of her grandparents, three of whom retired from the university.  Harvey, an accountant in the registrar's office, writes that she first met Coleman when she hired her as a graduate student for her office nearly 20 years ago.
Coleman's "natural affinity" for students developed while working as a Chicago-based admissions counselor and recruiter for SIU from 1997 to 1999, Harvey writes.
Coleman has a desire to increase the diversity of student and faculty membership in the University Honors program to reflect the diversity on campus, and through active and intentional recruitment, diversity in the program has risen from 10 to 35 percent in just over three years, Harvey writes.  Coleman is a university associate for the honors program's Living Learning Community (LLC), taught a University College 101 class and served on numerous search committees.  She is vice president of the black staff and faculty council and the administrative/professional council's judicial review committee.
Coleman is president of the African American Museum of Southern Illinois and also serves as a family action network committee member for Special Olympics Illinois.
2014: Ronald A. Dunkel, is coordinator of the Student Center Craft Shop and is often found, according to Tena Bennett, Student Center director, "in the middle of all the classes, workshops and fun that goes on at the Craft Shop every day."
Dunkel has been craft shop coordinator since September 1994; he began at the university in 1985 as the assistant craft shop coordinator, wood shop manager and instructor. Through more than 50 annual workshops and private lessons, Dunkel and his team "have created an opportunity for everyone to find their inner artist," Bennett writes. 
Dunkel is heavily involved in everything from a hand-carved casting of an SIU Saluki gnome to teaching a class on how to make sushi, build a kayak or help students fix their bikes through "Saluki Spokes." He also works with various community groups including the Girl Scouts, Rainbow's End, Carbondale Boys and Girls Club and numerous campus-related organizations, Bennett writes.
Don Castle, Student Center associate director, writes that Dunkel is focused on students' learning, success and wellbeing and "continues to motivate and educate students about the benefits of being productive and becoming involved in their chosen profession."
Kay Pick Zivkovich, professor and associate director in the School of Art and Design, writes that Dunkel inspires people on a daily basis to "become more aware of themselves through the creative process."
2014: Harvey Henson, Jr., the assistant dean for recruitment, retention and outreach in the College of Science, impacts SIU students through outreach with Living Learning Communities, the popular Saluki Science Ambassadors and science educators throughout the region, writes Laurie A. Achenbach, interim dean of the College of Science.  He has mentored more than 350 student leaders and undergraduate researchers with Saluki Science Ambassadors since 2009 and 300 science students in science learning communities since 2008.
Henson has more than 27 years with the university, beginning as a research project specialist in 1986 to help establish the seismology research program in the Department of Geology.  In 2001, Henson became an instructor in geosciences and in 2007, co-director and instructor in the science and math teacher (SMART) graduate program in the College of Science and College of Education and Human Services.  Henson became an assistant dean in 2008.  Since becoming an assistant dean, Henson is the principal investigator or co-principal investigator in outreach grants totaling more than $8 million.
"All of these activities lie outside his specific job responsibilities," Achenbach writes.  "Harvey does all of the grant-funded outreach not because he has to, but because he wants to."
Stephen Esling, geology department chair, writes that Henson's educational outreach programs result in many students entering SIU as science majors and notes that everyone who works in science education in the region "knows Harvey and what he does."
"It is a true joy to watch Harvey interact with students and all educational levels. You can see the passion he has for learning and how he reaches out to that reluctant student to show him or her just how exciting science can be," Esling writes.