Core Teachers
Main Content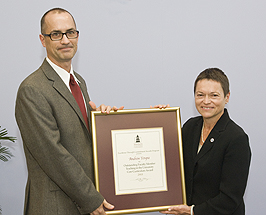 2011: Andrew Youpa, associate professor of philosophy at Southern Illinois University Carbondale.
---
---
2009: Anne Fletcher, associate professor of theater, was credited with revitalizing THEA 101: Theater Insight.  She tailored the class content in order to use current departmental theater productions in the curriculum, lending a practical component to the classroom theory and vastly improving the content of the course. Fletcher also teaches undergraduate courses on theater history and literature, and dramaturgy. In dramaturgy, she employs script analysis, theater history, critical theory and performance studies, all combined with active learning techniques. She teaches graduate courses in American political theater and contemporary developments.  Fletcher earned her doctoral degree from Tufts University. She taught at Winthrop University in South Carolina, including "voyage teaching" during a "Semester at Sea." Her publications include The New England Theatre Journal, Theatre Journal and Theatre Symposium.
---
2008: Michelle Hughes Miller is a professor of sociology. Miller, who has taught sociology at SIUC since 2000, earned a bachelor's degree in 1986 from Nebraska Wesleyan University. She then earned a master's degree in sociology in 1990 from the University of Nebraska Lincoln and a doctorate in sociology in 1997.  Since her arrival at SIUC, Miller has been instrumental in raising the bar for the department's instruction in core classes.  Her core class is Soc 223: Women and Men in Contemporary Society.  But she also felt the need for a new graduate seminar after her personal struggle in teaching a core course for undergraduate students from multiple majors and with varying levels of interest and motivation. Upon reflecting on her own experience, she began to worry about graduate students facing the same challenges but with far less training and experience.  Her solution was to create Soc 518: Teaching Sociology, which helps graduate teaching assistants become better instructors and understand students and the dynamics of a diverse classroom.
---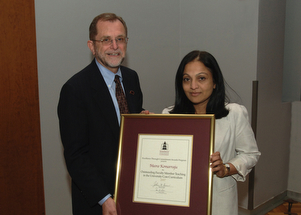 2007:  Psychologist Meera Komarraju (right).  Core Curriculum winners must demonstrate excellence in a specific area, such as innovative course design, thoughtful assessment strategies, effective communication skills or the ability to bring the curriculum's goals to life.  Komarraju began her teaching career at SIUC in 1986 as a lecturer in both the psychology and management departments, becoming an assistant professor of psychology in 2005.  She has a bachelor's degree, three master's degrees and doctorate from Osmania University in India and a second doctorate earned in 1987 from the University of Cincinnati.
---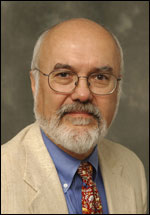 2006: Microbiologist Jack Parker, dean of the College of Science. Parker, who has no required teaching assignments, teaches the core course in human genetics and human health, a course he designed from scratch for students with no background in science. Along with a teaching partner, he has taught this course, which focuses on the principles and complexities of human genetics, both fall and spring semesters since autumn 1996.

The course provides basic background information and an overview of the latest changes in genetic testing, forensic genetics, biotechnology and treatments for genetic diseases.
Parker earned his bachelor's degree in 1967 from North Central College in Naperville. He earned his doctorate in 1973 from Purdue University in West Lafayette, Ind.
---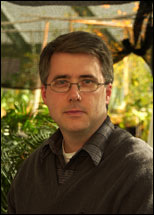 2005: Stephen D. Ebbs, an associate professor of plant biology. Ebbs teaches a basic plant biology course that draws some 240 non-majors each term to lectures that include everything from popular "science fiction" film and TV clips to governmental Web sites to specially produced color animations of complex biological processes.

Ebbs earned his bachelor's degree in 1990 from McKendree College in Lebanon and master's and doctoral degrees in 1995 and 1997 respectively from Cornell University in Ithaca, N.Y.
---
All information was current at the time of the award.
---