College Level Outstanding Teacher 2006
Main Content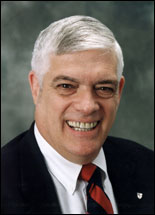 John C. Crelling, College of Science.  Crelling, a full professor, teaches courses in physical geology, environmental geology, igneous petrology, geology for mining engineers, coal geology, coal petrology and the petrology of industrial carbons.  In 1996, he created the nation's first course in forensic geology, a course that served as a model for 12 other universities that now have courses of their own.  He recently created courses in terrain analysis and planetary gelogy. Crelling earned his bachelor's degree in 1964 from the University of Delaware and master's and doctoral degrees from The Pennsylvania State University in 1968 and 1973 respectively.
---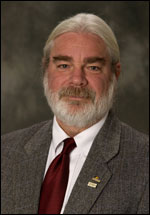 Jon D. Davey, College of Applied Sciences and Arts.  A full professor, Davey has taught all the school's architecture history courses for more than a quarter of a century.  He started the University's fist computer-aided design courses and teachers the corporate office interior design studio, which produced Morris Browsing Room in Morris Library and the College of Applied Sciences and Arts' new conference room. Davey created and developed an award-winning, national workshop program, "Kid Architecture," which teaches young people between the ages of 9 and 18 about architecture, urban design, landscape design, industrial design and interior design.  He also directs "Le Petit Grand Tour d'Architecture," a travel-study program that focuses on the relationships between architecture and the environment, the arts, history, economics, politics, social structures and culture through trips to England, France, Germany, Italy and Greece. He received his college's outstanding teacher award in 2000.  He received the School of Architecture's top teacher honor in 1994, 2000, 2001 and 2005, and University Core Curriculum's teacher of the year award in 2001. Davey is a three-degree graduate of SIUC, earning his bachelor's and two master's degrees in 1979, 1986 and 1987.
---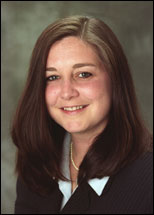 Kristine E. Kranenburg, College of Mass Communication and Media Arts.  An assistant professor in the School of Journalism and a former advertising professional in Chicago, Kranenburg teaches advertising copywriting, visual literacy and advertising campaigns.  She serves as academic adviser for the Saluki Advertising Agency and the campus chapter of the American Advertising Federation.  In addition, she mentors a McNair Scholar and is Kellogg Hall's faculty associate.  She earned her bachelor's degree in 1991 from SIUC and her master's in 1998 from Roosevelt University in Chicago.
---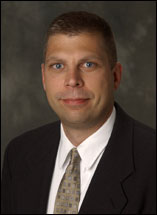 John W. Nicklow, College of Engineering.  An associate professor of civil engineering, Nicklow specializes in hydraulic and hydrologic systems analysis and the application of evolutionary algorithms in water resources engineering.  He has written textbooks on collection systems design and treatment plant hydraulics and has another on urban hydrologic systems design in the works.  He previously received outstanding teaching awards from the engineering college in 1991 and 2001 and was one of four faculty members honored nationally in 2002 for teaching excellence by the American Society of Civil Engineers.  Last fall, he won a corporate award for excellence in engineering education from MWS Soft Inc., a Colorado company that supplies software to cities and municipalities, utility companies and engineering organizations around the world.  Nicklow earned both his bachelor's and master's degrees in 1993 from Bucknell University in Lewisburg, Pa., and his doctorate in 1998 from Arizona State University in Tempe.
---
John E. Preece, College of Agricultural Sciences.  A horticulturist by training, Preece is a full professor in the Department of Plant, Soil and Agricultural Sciences.  He teaches general horticulture, plant propagation and plant growth and development and has co-written two editions of an introductory horticulture textbook.  He is a four-time winner of his department's teaching award and has twice received the college award for outstanding teaching.  The National Association of Colleges and Teachers of Agriculture also have cited him for teaching excellence.  Preece earned his bachelor's degree in 1974 from the University of New Hampshire and his master's and doctoral degrees in 1977 and 1980 respectively from the University of Minnesota.
---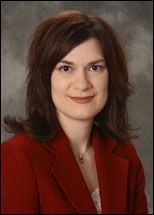 Ruth Anne Rehfeldt, College of Education and Human Services.  An associate professor in the Rehabilitation Institute, Rehfeldt has won that unit's teacher of the year award four times.  She teaches group experimental and single-subject research design, behavioral assessment and observation methods, basic practices in rehabilitation, community-based employment for persons with disabilities, and a seminar in philosophical readings.  She also supervises the institute's undergraduate applied behavior analysis research group for advanced undergraduates. She earned her bachelor's degree in 1993 from the University of Puget Sound and her master's and doctoral degrees in 1995 and 1998 respectively from the University of Nevada.
---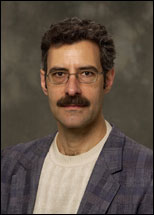 Anthony J. Steinbock, College of Liberal Arts.  A full professor of philosophy, he specializes in contemporary German and French philosophy, classical phenomenology, the philosophy of religion and social ontology.  He previously won a college interdisciplinary teaching award and three university awards geared toward enhancing undergraduate instruction.  Steinbock had a double major at the University of Portland, earning his bachelor's degree in 1981.  He completed his master's in 1983 at DePaul University in Chicago and his doctorate in 1993 at the State University of New York at Stony Brook.
---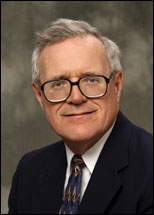 Raymond F. Wacker, College of Business and Administration.  He is the college's Emerson Electric/Charles Groennert Teaching Excellence Professor and an associate professor.  He teaches taxation, international business policy, business ethics and managerial and financial accounting.  This is the fourth time his college has recognized his teaching expertise. Wacker earned a bachelor's degree in 1973 from St. Louis University, a master's degree in 1974 from the University of Toronto and a doctoral degree in 1989 from the University of Houston.
---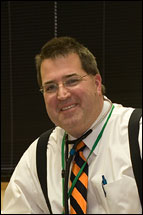 Dr. James M. Daniels II, School of Medicine.  A professor of family and community medicine based at SIUC's Family Medicine Center in Quincy, Daniels also is director of SIUC's primary care sports medicine fellowship.  Daniels has produced educational materials that have been adopted by other family medicine programs nationwide.  He also has received grant support for designing new and innovative curriculums and has published several articles in the area of medical education.  He is board-certified in family medicine, preventive medicine and primary care sports medicine.  He completed a family practice residency at SIUC's Quincy program in 1986 and later a fellowship in occupational medicine at the University of California in San Francisco.  He earned two bachelor's degree at Quincy College in 1980, his medical degree in 1983 from SIUC and a master's of public health degree in 1992 from the Medical College of Wisconsin.
---
All information was current at the time of the award.
---