College Level Outstanding Teacher 2005
Main Content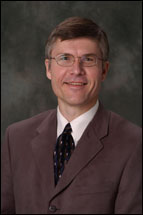 Jonathan J. Bean, College of Liberal Arts.  A full professor of history, Bean teaches courses on U.S. history, including business history, policy history and the Great Depression. He thrives on tough assignments, large lecture classes in the Core Curriculum, writing-intensive courses in the major and yearlong graduate seminars.  He also offers a course and supervises internships that help history majors with analytical reading, good writing, critical thinking and research skills discover careers that make use of those skills.   Bean earned his bachelor's degree in 1984 from St. Michael's College in Colchester, Vt., his master's in 1990 from the University of Vermont and his doctorate in 1994 from The Ohio State University.
---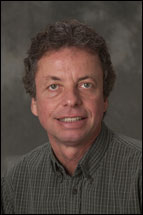 Jeffrey R. Beaulieu, College of Agricultural Sciences.  An associate professor of agribusiness economics, Beaulieu teaches undergraduate commodity and agribusiness marketing and undergraduate statistics.  In the past, he has also taught introductory agribusiness economics, agricultural policy to both undergraduate and graduate students, and graduate level statistics.   He earned his bachelor's degree in 1975 from Loyola University in Chicago and his doctorate in 1984 from Iowa State University.
---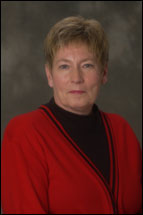 Nancy M. Gonzenbach, College of Applied Sciences and Arts.  A professor of information systems and applied technologies, she teaches courses related to information management and management and supervision of information systems.  She also supervises all interns majoring in information systems technologies.  She and colleagues developed and implemented a bachelor's degree course delivered online.   A three-degree graduate of SIUC, Gonzenbach earned her bachelor's in 1974, her master's in 1983 and her doctorate in 1980.
---
Sanjeev Kumar, College of Engineering.  An associate professor of civil and environmental engineering, Kumar integrates professional practice into his courses and creates effective communication tools for students.  He revamped his department's Capstone Course (an SIUC option created for community students that streamlines core curriculum requirements and allows them to finish a four-year degree with 60 additional hours) and developed an instructional digital video of field operations for geotechnical engineering projects.   Kumar earned his bachelor's degree in 1986 from the Institution of Engineers in India and his master's and doctoral degrees in 1996, both from the University of Missouri, Rolla.
---

Marla H. Mallette, College of Education and Human Services.  An assistant professor of curriculum and instruction, Mallette teaches early literacy and technology, pre-service teacher education, and social and critical literacy.   Mallette earned her bachelor's degree in 1988 from SIUC and her master's and doctoral degrees in 1995 and 1999 respectively from the University of Nevada, Las Vegas.
---
John H. Summey, College of Business and Administration.  An associate professor of marketing, Summey teaches marketing strategy, product strategy, customer relationship management, ethnography of adventure travel, marketing education and marketing research.  He also is active in research and in professional organizations.   Summey earned his bachelor's degree in 1962 from the University of North Carolina at Chapel Hill and his master's in business administration and doctoral degrees in 1969 and 1974 respectively from Arizona State University.
---
Janice I. Thompson, College of Mass Communication and Media Arts.  An assistant professor of radio-television, Thompson teaches video production, documentary and sports production, with expertise gained as a longtime documentary filmmaker for such networks as PBS and as a producer-director for live professional sporting events in Chicago. Thompson is a three-degree graduate of Roosevelt University in Chicago, earning two bachelor's degrees there in 1982 and 1983 and a master's in 1988
---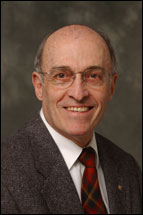 George H. Waring, College of Science.  A full professor of zoology, Waring teaches six classes covering various aspects of animal behavior and vertebrate zoology.  He draws on lectures, visual aids, demonstrations and reading materials as well as on laboratory work and field presentations.  He's been using multi-media – slides, film clips, overheads, recordings and such – as lecture aids for more than four decades and was an early adopter of online materials. Waring earned his bachelor's in 1962 from Colorado State University, his master's in 1964 from the University of Colorado and his doctorate in 1966 from Colorado State.
---
All information was current at the time of the award.
---