College Level Outstanding Scholar 2007
Main Content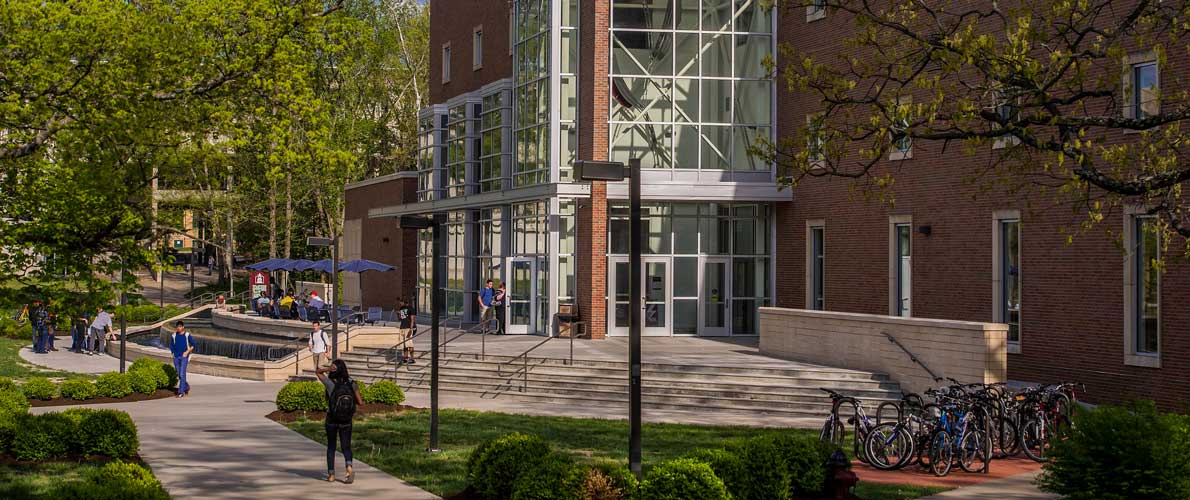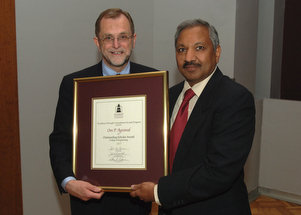 Om P. Agrawal (right), College of Engineering.  A faculty member in the Department of Mechanical Engineering and Energy Processes since 1985, Agrawal began his career focusing on rigid and flexible multi-body dynamics, work to which other researchers refer in both textbooks and journal articles. More recently, he has concentrated on fractional derivatives and their applications. Other scientists are applying his work in formulating and solving a new class of fractional differential equations in their own research in fractional classical and quantum mechanics and fractional potential theory.  Agrawal earned a bachelor's degree in 1978 from Birla Institute of Technology in India, a master's in 1980 from the Indian Institute of Science and a doctorate in 1984 from the University of Illinois-Chicago.
---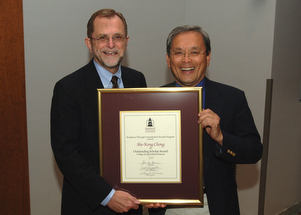 She-Kong Chong (right), College of Agricultural Sciences.  A faculty member in the Department of Plant, Soil and Agricultural Systems since 1985 and within the college since 1979, he has spent years figuring out how to measure water inflow through the soil's surface. He is particularly interested in finding ways to estimate infiltration, hydraulic conductivity, wetting front suction, soil compaction and surface runoff potential and has designed and developed new instruments to help with some of these tasks. Recently, he took part in a project aimed at using worms to turn food waste from residence halls into compost.  Chong earned a bachelor's in 1970 and a master's in 1972 from National Taiwan University anad a master's in 1974 and doctorate in 1979 from the University of Hawaii-Manoa.
---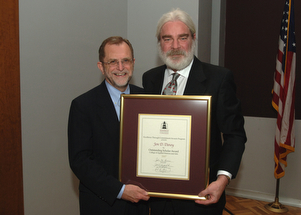 Jon D. Davey (right), College of Applied Sciences and Arts.  Davey, who began teaching in the Department of Architecture in 1981, started the University's first computer-aided design courses and developed an award-winning, national workshop program, "Kid Architecture," that teaches young people between the ages of 9 and 18 about architecture, urban design, landscape design, industrial design and interior design. He also directs "Le Petit Grand Tour d'Architecture," a travel-study program that focuses on the relationships between architecture and the environment, the arts, history, economics, politics, social structures and culture through trips to England, France, Germany, Italy and Greece.  Davey is a three-degree graduate of SIUC, earning his bachelor's and two master's degrees in 1979, 1986 and 1987.
---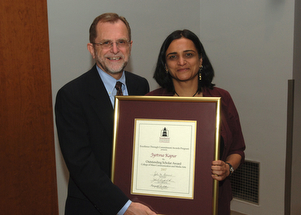 Jyotsna Kapur (right), College of Mass Communication and Media Arts.  A faculty member in the Department of Cinema and Photography with a cross-appointment in the Department of Sociology, she has written a book called "Coining for Capital: Movies, Marketing, and the Transformation of Childhood," describing how the portrayal of childhood in films made for children has changed over time. The book, with its interdisciplinary approach, has received favorable review from such publications as "The Journal of International Communication," "The Journal of American Culture," and "The Journal of Social History." In 2006, her chapter on Harry Potter was translated into Chinese for inclusion in a leading Chinese trade journal.  Kapur joined the SIUC faculty in 1998. A three-degree graduate of Delhi University, she earned a bachelor's there in 1983, a master's in 1986 and a second master's in 1991. She also earned a master's in 1992 from Cornell University and a doctorate in 1998 from Northwestern University.
---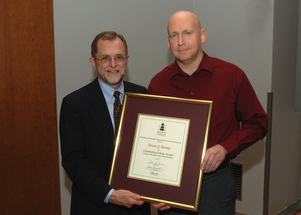 Steven J. Karau (right), College of Business and Administration.  A faculty member in the Department of Management since 1998, Karau focuses on group dynamics, motivation and leadership. His research on social loafing, gender differences in leadership and time pressure has been used by other scholars in designing their own empirical studies. He has published more than 25 articles in such journals as "Journal of Business Research," "Journal of Applied Business Research," "Group and Organization Management," "Psychological Bulletin" and "Psychological Review," and his work has received more than 700 scholarly citations.  He earned his bachelor's in 1987 from Arizona State University and his master's and doctorate in 1990 and 1993 from Purdue University in Indiana.
---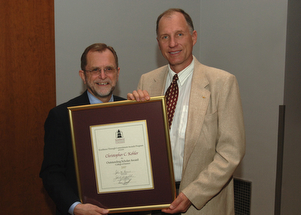 Christopher C. Kohler (right), College of Science.  A faculty member in zoology and director of the Fisheries and Illinois Aquaculture Center, Kohler focuses on aquaculture, fisheries management and aquati ecology. He has published more than 90 scientific articles, 10 book chapters and two editions of a college-level and professional textbook. In 1999, largely as a result of a safety study Kohler directed, the U.S. Food and Drug Administration approved Chorulon as a broodfish spawning aid, making it the first drug for fish to receive such approval since 1985.  Kohler came to SIUC in 1980 after earning his doctorate from Virginia Polytechnic Institute and State University. He earned his bachelor's in 1973 from St. Mary's College of Maryland and his master's in 1975 from the University of Puerto Rico.
---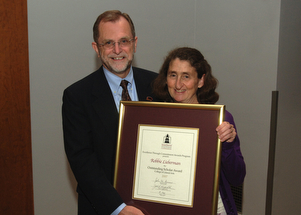 Robbie Lieberman (right), College of Liberal Arts.  A faculty member in the Department of History since 1991, she specializes in recent U.S. history, with particular interest in war and peace, social movements, and music. Her book, "Prairie Power: Voices of 1960s Midwestern Student Protest," came out in 2004. She also wrote "The Strangest Dream: Communism, Anticommunism and the American Peace Movement, 1945-1963" and "My Song is My Weapon: People's Songs, American Communism and the Politics of Culture," which won an American Society of Composers, Authors and Publishers Deems-Taylor Award honoring excellence in books, articles, liner notes, broadcasts and Web sites about music.  Lieberman earned her bachelor's in 1976 from the University of California at Berkeley and her master's and doctorate in 1984 from the University of Michigan.
---
Patricia R. McCubbin, School of Law.  A faculty member in the School of Law since 2000, McCubbin specializes in environmental law, focusing on the regulation of environmental contaminants that pose public risks and on Clean Air Act cases. Her work has appeared in such publications as the "Duke Environmental Law & Policy Forum," the "Virginia Environmental Law Journal and the St. Louis University Public Law Review.  During the spring 2007 semester, she was a Fulbright Scholar at Wuhan University in China, teaching environmental and administrative law.  McCubbin is a two-degree graduate of the University of Virginia, earning her master's in 1985 and her law degree in 1990.
---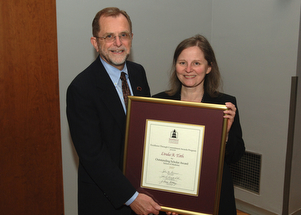 Linda A. Toth (right), School of Medicine.  Associate dean of the School of Medicine at Springfield and a faculty member in the Department of Pharmacology there, Toth came to the University in 2000 and initially directed the Division of Laboratory Animal Medicine. She has been a professor of comparative medicine, physiology and biophysics and infectious diseases at the University of Tennessee and at St. Jude Children's Research Hospital in Memphis.  Toth earned her bachelor's in 1972 from Duquesne University in Pennsylvania, her master's and doctorate in 1975 and 1980 respectively from the University of Pittsburgh and a doctor of veterinary medicine degree in 1986 from Purdue University in Indiana.