College Level Outstanding Scholar 2006
Main Content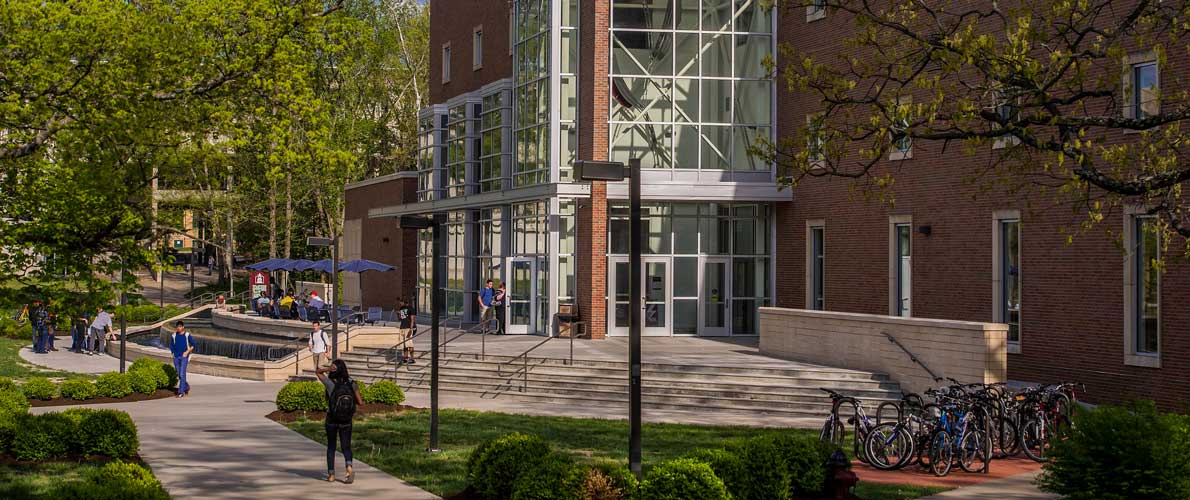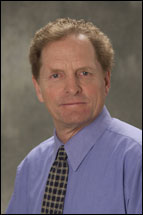 Paul E. Bates, College of Education and Human Services.  A full professor in the Department of Educational Psychology and Special Education, Bates' work has received national recognition and has made an impact on both state and national policy.  A 1981 article on educating those with severe handicaps, written with two colleagues, was cited as one of the classic works in that area, and he and his students have made important contributions to the literature on such topics as community-based instruction, vocational preparation and transition planning.   He earned his bachelor's degree from Illinois State University in 1972.  A three-degree graduate of the University of Wisconsin, he received a master of arts in 1976 and a master's in social work and a doctorate in 1978.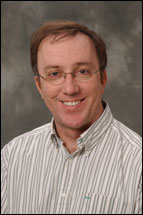 Blaine Bartholomew, School of Medicine.  A faculty member in the school's Department of Biochemistry and Molecular Biology, Bartholomew's research interests include gene regulation, cancer biology, DNA and RNA.  He is particularly interested in chromatin (condensed structures of DNA tightly packaged inside the cell) and the ways in which the cell regulates its structure. He earned his bachelor's degree from Brigham Young University in 1982 and his doctorate from the University of California, Davis in 1988.
John H. Carter, Library Affairs.  An assistant professor, Carter manages Instructional Support Services.  He has published on instructional support, distance learning and computer policy. Carter earned his bachelor's degree in 1970 and a master of arts degree in 1972 from the University of Southern California.  He earned a second master's in information resources and library sciences in 1998 from the University of Arizona.
 Luciano Debeljuk, College of Applied Sciences and Arts.  An assistant professor in the School of Allied Health, Debeljuk specializes in endocrinology, neuroendocrinology and male and female reproduction.  He has won a Guggenheim Fellowship, published more than 160 articles and lectured both here and abroad. He earned his medical degree in 1962 from the University of Buenos Aires in Argentina.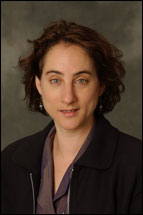 Susan Felleman, College of Mass Communication and Media Arts.  An associate professor in the Department of Cinema and Photography, Felleman published her second book, "Art in the Cinematic Imagination," this year, focusing on the interactions between narrative cinema and other fine arts in the United States and Europe.  Her articles have appeared in such journals as Film Quarterly, Camera Obscura and Film History. Felleman earned her bachelor's degree in 1981 from Cornell University and her doctorate in 1993 from The City University of New York.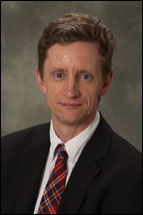 David J. Gibson, College of Science.  A full professor in the Department of Plant Biology, Gibson's research areas include rare and invasive species, prairie restoration, scaling, competition and agroecology.  Gibson has published more than 90 papers in such top journals as Ecology, Journal of Ecology, Journal of Applied Ecology, Oecologia and Oikos.  He is working on a book about grasses and grassland ecology; his first, "Methods in Comparative Plant Population," was published in 2002. Gibson earned a bachelor's in 1979 at the University of Reading, a master's in 1981 at the University of Oklahoma and a doctorate in 1985 from the University of Wales.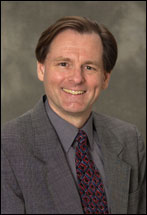 David G. Gilbert, College of Liberal Arts.  A full professor in the Department of Psychology, Gilbert directs his department's Integrative Neuroscience Laboratory.  His research has focused largely on different aspects of smoking, nicotine and other drugs.  He currently is looking at how long the symptoms of smoking withdrawal last, how personality and genetic factors interact with nicotine and antidepressant drugs and comparing the effectiveness of the nicotine patch with an antidepressant medication.  He has written two books and more than 60 articles and chapters and often lectures at both national and international conferences. He earned his bachelor's degree at the University of Washington in 1970 and his master's and doctoral degrees in 1973 and 1978 from Florida State University.
Patrick J. Kelley, School of Law.  A full professor, Kelley has published book chapters and articles on torts, tort theory, Oliver Wendell Holmes Jr., statutory interpretation and constitutional law. He earned his bachelor's degree in 1965 from Notre Dame University and his law degree in 1969 from the University of Iowa.
Peter P. Mykytyn Jr., College of Business and Administration.  A full professor in the Department of Management, his research interests include the relationship between information technology and a firm's competitive advantage, use of group-supported technologies, and the relationships between intellectual property, information technology and organizational effectiveness and performance.  He published more than 25 articles in such journals as Information Systems Research, MIS Quarterly, Journal of Management Information Systems, Information & Management and Journal of Strategic Information Systems. A double major at John Carroll University in Cleveland, Ohio, Mykytyn earned his bachelor's degrees in 1963.  He completed his master of business administration degree in 1981 and his doctorate in 1985, both at Arizona State University.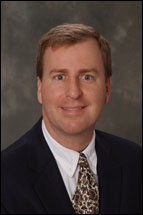 S. Alan Walters, College of Agricultural Sciences.  An associate professor in the Department of Plant, Soil and Agricultural Systems, Walters established the University's vegetable program and is the state's horseradish point man.  His research focuses on pollination ecology of cucurbit vegetables, horseradish breeding, alternative vegetable crops, reduced tillage for vegetable production, horticultural crop disease and weed management.  His most important contribution to the field is his identification of hybrid watermelon pollination needs, which has received international attention. Walters earned his bachelor's degree in 1986 from the University of Georgia and his master's and doctoral degrees in 1991 and 1997 respectively from North Carolina State University.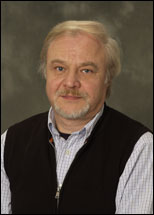 Tomasz S. Wiltowski, College of Engineering.  An associate professor in the Department of Mechanical Engineering and Energy Processes, Wiltowski is interested in transportation fuels and is working on research related to transforming coal into both liquids and hydrogen.  He is looking at candle filters as a means to filter hot gas.  With colleagues, he has written four books.  He also has published 48 articles in professional journals, has made 53 conference presentations and frequently lectures both here and abroad. Wiltowski earned his master's in 1973 at the Technical University of Cracow in Poland and his doctorate in 1982 at the Institute of Catalysis, also in Cracow.
All information was current at the time of the award.